With going Back to School in full swing, and the inevitable flu and cold germs lingering, I have been frantically searching the web for ways to improve my children's immune system. With two children starting Kindergarten, amid a pandemic no less, it hasn't been an easy feat but I have found a few products that have given me some peace of mind.
We all know that diet is the most important aspect of one's immune system. We have heard this everywhere. Popular Tv show hosts, magazines, doctors, family, and even friends. This isn't new advice. What do you do when your child has sensory aversions to the majority of the healthiest foods that would help their immune systems the most?????? Besides getting creative with recipes, I have resorted to Swanson's Children's Chewable Multi-Vitamin!
Swanson's Children's Chewable Multi Vitamin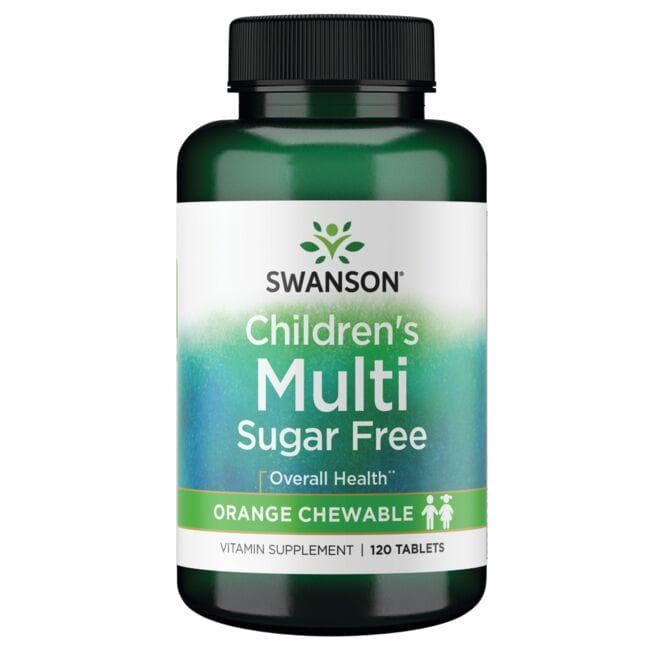 Swanson's Children's Chewable Multi-Vitamin comes in orange flavor and is SUGAR-FREE! It is actually sweetened with xylitol which is great for reducing the growth rate of bacteria found when compared to traditional sugars that cause tooth decay and gum disease.
Swanson's Children's Chewable Multi-Vitamin is also budget-friendly and with kiddos that could use the immune system boost, that's a huge plus for me! I loved Swanson's Children's multi-vitamin so much I actually ordered their Premium Raspberry Flavored Multi-Vitamin Gummies for myself! As someone who suffers from Anemia quite frequently, I am impressed to have found a gummy vitamin that actually has iron included! Swanson also made sure to include tons of other nutrients that are great for the heart, brain, circulatory system, and more!
Swanson carries TONS of vitamins of name brand, Swanson brand, and more at discount prices. I highly recommend giving their website a browse. Their shipping process is also exceptionally fast.
Child Life Essential Vitamins have also been a great asset for our back to school routine! Because while Swanson has been fantastic for my two children who tolerate chewable vitamins, Child Life Essentials have been AMAZING for my other two who deal with food sensory aversions that can make it hard to ensure they get all of the needed nutrients they need packed into one day. Child Life Essential Multi-Vitamins are more of a soft melt and less of a tablet making them more kid-friendly, and extremely sensory-friendly for two of my kids. What makes them even better? They have a multivitamin for typical health and even one with vision in mind! They also make mini packs for on the go which is perfect for when I am on the go and may have forgotten this morning's vitamin dosage OR when we make a overnight stay at Grandmas.
Another product I have found to help keep my kids healthy this year is sort of a given. Hand sanitizer! But can you really have enough at this point? With all the shortages going on and so many being added to the recall lists, I wanted a product I could trust. OH.SO is a new line of both hand sanitizer and deodorant that primarily uses colloidal silver as its primary base. For the hand sanitizer component OH.SO uses colloidal silver formulated with alcohol to kill 99.99% of germs, plus mood-boosting benefits of Sweet Orange, essential oil, and moisturizing vegetable glycerin to fight germs. What could be better than that?
OH.SO comes in a compact bottle that is perfect for on the go and even for little hands to use while in the classroom. Even with my son's sensitive skin and being sensitive to smells, we have ZERO issues with our OH.SO hand sanitizer!
OH.SO also sells an all natural, colloidal silver based deodorant! Perfect for those pre-teens who are working their way up to the need for deodorant but not quite yet there. Also perfect for the busy mom or dad too! Works for the whole family and is a great alternative to the standard aluminum filled deodorant found at most grocery stores. Smells great and is better for your body, which is better for the immune system!
Looking for other ways to boost your kiddos immune system in preparation for back to school? Check out some of our other suggestions HERE.
What ways are you preparing to keep your kids healthy with going Back to School?